---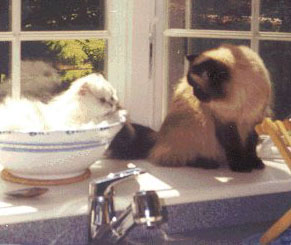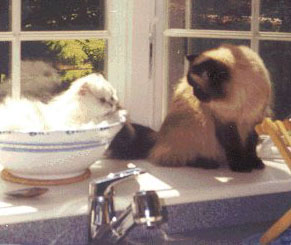 Welcome to my Creative Madness

"Beware the Cat Woman" ~Matt Lavalee (in years passed)
"Kira, you ARE the dorm cat" ~Kim Bird (every other week)
Some things just never change.

This web page is temporarily on vacation until I get an internet connection. I miss Ether-net already!!!!!

Hi! I am Kira, welcome to my web page. It is coming along rather slowly, as I am just learning how to do this html stuff. I am glad you are looking at it though. This project is a product of procrastination, well, and inspiration and a desire to learn how to make a web page. I hope you enjoy it!


I have been putting a lot of time into this page as of late, editing etc. I have added a new page dedicated to all my friends from Newtown, which is still under construction. I am also moving things around, constantly changing things. What you see today might be different tomorrow! How do you like my blinking title? Is it highly annoying or what?


I am currently working on quite a huge project for this web page. I have a collection of notes on herbalism, about the herbs and their medecinal uses. I have decided to post what I have on a web page, so other people can access this information. Hopefully it will be done soon, and I will update it whenever I add new information to my own list. I have a lot of good books, which I will list, as well as some more excellent pages others have created on the internet.
Sign My Guestbook
View My Guestbook
---

Quick links to my web of pages:


Medecinal HerbsCurrently under construction.


Links

---
Email me!

Here is how many times my page has been visited:
times