---


A tribute to Tori Amos and other musicians that I like.
---
Right now my all time favorite band is SciFi Lullaby. They are a Connecticut band trying to make it big, and they have the talent to do so. The icing on the cake of their sound is an electric violin. The members are all great friends of mine. Check out their web page for cool pics, info, and sound clips!
--->SciFi Lullaby<---
They played their first and second shows at Laszlo's Arts Cafe, and have since moved on to play in Maryland and New York City. For a listing of events occuring at Laszlo's go to his webpage: Laszlo's Arts Cafe
---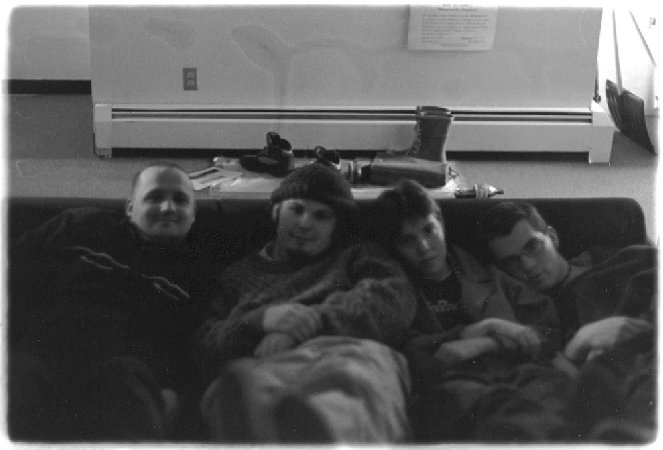 Another really awesome band composed of some friends of mine up here in NH, is Crushworthy. They just created a web page: Crushworthy


---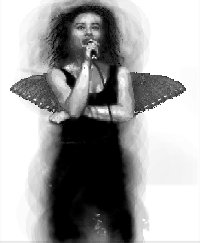 This a picture I found and played around with.



Click to downloadHappy Workersby Tori Amos

I like Tori Amos. Not only is she very pretty, but she sings great songs. Tori came to my school, the University of New Hampshire, this year. It was a great show. A bunch of my friends drove all the way up from Central CT University to see her. It was a great show. I was on the floor for a while, maybe five people away from the stage. I was glad to be able to see her up close, but only through the heads of other fans, some of them head-banging (that was odd). So I went up into the bleachers with some other friends and sat back and enjoyed the rest of the concert. There was a pretty good article in our school newspaper about the concert. There were some great photos too. I'll see if I can get them scanned and put them on this page.





---
An album I used to listen to all the time was Karma, by Delerium. In my own words, it is a great combination of new age/techno. In another person's words, this group is DeadCanDance-like.
Sarah McLachlan sings the lyrics for one of the songs, "Silence". It's beautiful. One of my favorite songs on the album is "Wisdom":
"To others the pain was obvious
the colors of shame a bruise - unjust
Abuse of trust can't be wiped
I can't remember why I chose to say goodbye
I'm terrified of what I might have severed
I tried to forget the drowning truth
Lashing inside my sea of youth
Life seems a fair sacrifice for peace
I can't remember why I chose to say goodbye
I'm terrified of what I might have severed
I ended up too high
But I never learned to fly
So I'm coming down I'm very thankful
(you were there)"
---
Main Page